The TOP DD Network Study Research Team
Network Study Principal Investigator:
Bethany Brand, Ph.D.
, from Towson University in Baltimore, Maryland. Co-Investigator:
Hugo Schielke, Ph.D.
(California Department of State Hospitals and Towson University). Senior Research Consultants:
Frank Putnam, M.D.
(University of North Carolina and Cincinnati Children's Hospital Medical Center);
Richard Loewenstein, M.D.
(Sheppard Pratt Health System and University of Maryland Medical School). North American Research Consultants:
Ruth Lanius, M.D., Ph.D.
and
Paul Frewen, Ph.D.
(University of Western Ontario);
Amie Myrick, L.C.P.C.
(Family & Children's Services of Central Maryland);
Clare Pain MD, MSc., FRCPC
and
Catherine Classen, Ph.D.
(University of Toronto);
Kathy Steele, M.N., C.S.
, Metropolitan Counseling Services. European Research Consultants:
Suzette Boon, Ph.D.
, private practice, the Netherlands;
Ellen Jepsen, M.D., Ph.D.
, Research Institute at Modum Bad Psychiatric Center, Norway.
Richard Loewenstein, M.D.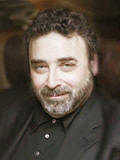 Dr. Loewenstein is a Senior Psychiatrist and the Medical Director of the Trauma Disorders Program at Sheppard Pratt Health Systems, Baltimore, MD, ranked by U.S. News and World Report as among America''s 10 top psychiatric facilities. He is also Associate Clinical Professor of Psychiatry and Behavioral Sciences at the University of Maryland School of Medicine.

He is the author of over 50 papers and book chapters on sleep disorders, consultation-liaison psychiatry, dissociation, dissociative disorders, and trauma disorders. He is co-author, with Frank W. Putnam, M.D., of the section on dissociative disorders in Sadock & Sadock''s Comprehensive Textbook of Psychiatry, Eighth Edition. He is the founder and director of the Trauma Disorders Program at Sheppard Pratt Hospital including a 20-bed inpatient unit, a day hospital program, an outpatient program, a postdoctoral fellowship program, and research, consultation and teaching components. Dr. Loewenstein is actively involved in research and have published papers on the psychobiology, phenomenology, and personality characteristics of DID patients, as compared to other neuropsychiatric groups.